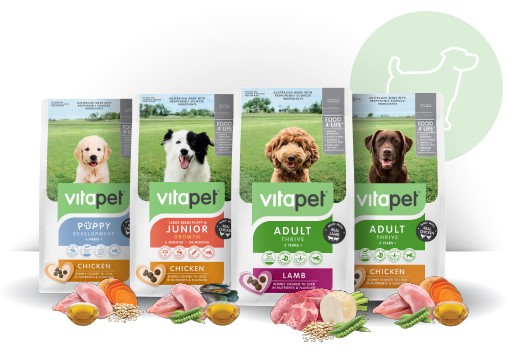 Dog Food
Introducing an exciting addition to the world of canine nutrition: two new dry adult dog foods designed to take your pet's health and happiness to the next level as well as 2 new dry puppy foods. These innovative offerings have been developed with pet nutritionists and vets to provide your four-legged companion with a balanced, delicious, and nutritious meal.
The range features a Puppy Food as well as a Junior Dog Food - developed for adolescent dogs and large breed puppies.
Depending on your pooch's palate preferences, VitaPet Adult Dog Food is available in lamb or chicken.