Part of being a responsible dog owner is ensuring that your dog is microchipped and registered with your local council. Doing this will ensure that you can be contacted if the worst ever happens and your pup gets out and gets lost.
Each council area will have their own rules around when and how you register your pup. We've broken it down by state or territory.
In NSW, you need to register your pup before they turn six months old. If you've rescued a dog, you just need to update its details. Your pup will need to have a microchip before it can be registered, as this is the identifier that will be used to track your dog.
To register your dog, all you need to do is go to the Pet Registry website, create an account as a pet owner, fill in the details, pay your registration fee, and you're all set. The registration fee will depend on a range of factors related to your pet and yourself. You can see a list of the current registration fees here. From 1st July 2020, NSW changed the rules and registration for dangerous dogs no longer lasts for a lifetime but needs to be renewed each year.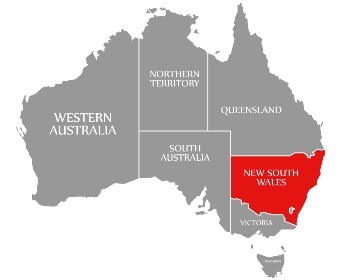 If you live in the ACT, you'll need to register your pup once they're over eight weeks old, have been in the ACT for over 28 days, and you've lived in the ACT for more than 28 days. Registration in the ACT lasts a lifetime. You just need to register online, pay your fee and make sure your details are always kept up to date.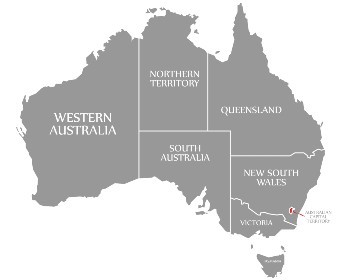 Dog Registration Victoria
Every dog over the age of three months must be registered with your local council in Victoria. All registrations must be renewed by 10th April each year. If the dog owner is under 18 years old, a parent or guardian of that owner must be the legal owner of the dog.
Registration fees are set by each council. You may be able to get a reduced registration fee; check your local council's website for details. When you first register your dog, you'll be sent a lifetime registration tag which your dog is required to wear at all times. You can complete the registration and renewal online or by contacting your local council.
If you bring home a rescue dog, you may be eligible in some areas to have part of your registration fee waived to encourage people to rescue.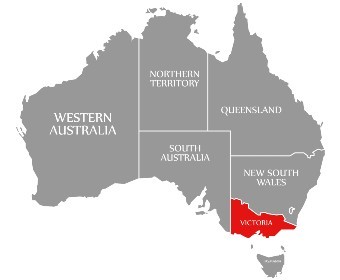 Dog Registration Queensland
If you're a dog owner in QLD, you'll need to register your pup with your local council before they're 12 weeks old. If you've rescued an older dog or moved, you'll have to update your registration to the new council area with 14 days. Information you'll need to include when registering will be if the dog is a regulated dog, desexed, and microchipped, including their microchip number.
Each council in QLD handles the registration process individually, but all have online registration options, including information on costs. If you plan to use your dog for breeding or other working purposes, check with your local council what the registration process is.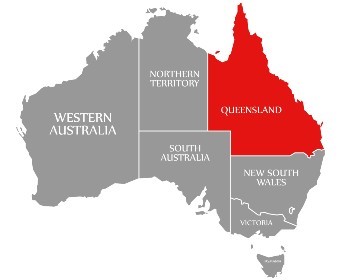 Dog Registration South Australia
As a pet owner in South Australia, you'll be required to renew your dog's registration each year before the 31st of August. Every dog that is three months old or older needs to be microchipped and registered in the name of a family member over 16. A family pet is registered as an 'Individual Registration', but there is also 'Business Registration' for animals used in breeding, training or security purposes. There is no registration fee payable for service animals, but you still need to register the dog. Your dog is also required to wear a registration disc on their collar when they're off your premises for identification purposes.
Each council sets the registration price and the limitations on the number of dogs that can be registered per household. To register your dog, you can do it online via Dogs and Cats Online. Check your council for registration fee costs and any rebates you may be eligible for.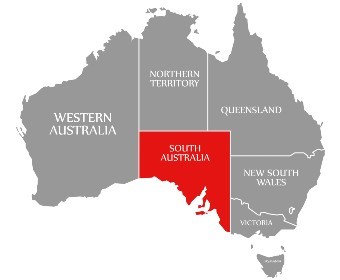 Dog Registration Western Australia
Each local council area in Western Australia handles the registration of dogs themselves, with every dog over three months required to be registered. Registration fees are set by each council area with the option to register your dog for one or three years or for their lifetime.
You can complete the registration online via your local council's website, or they will offer a downloadable form for you to fill out and send through to them. Once registered, you'll receive a registration disc that will need to be attached to your dog's collar and worn at all times.
If you lose your tag or move within WA, you can contact your local council for a new registration tag free of charge and update your details. You'll need to fill out the registration transfer forms if you've moved council areas.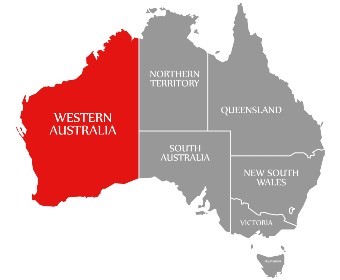 Dog Registration Northern Territory
Each council within the Northern Territory looks after dog's registration in their local area. All dogs over three months of age must be registered across the Northern Territory. Registration is then required to be renewed each year by 1st September, with some councils waiving registration fees for rescue dogs.
Registration fees are set by each council, and you'll likely receive a registration tag that your dog must wear at all times. If you move within the NT, you'll need to let the local council know about any changes to your dog's registration as soon as possible.
Dog Registration Tasmania
Any dog over the age of six months of age must be registered with your local council in Tasmania. Each council handles the registration usually via online portals — this list of local councils links to where you can make a payment online for registration.
Like other states, dogs in Tasmania are required to wear registration discs at all times that help with their identification. You'll be required to renew your dog's registration with your council each year before 31st July. A couple of councils do offer lifetime registration. Any changes to your dog's ownership details need to be updated on their registration within 14 days to avoid a fine.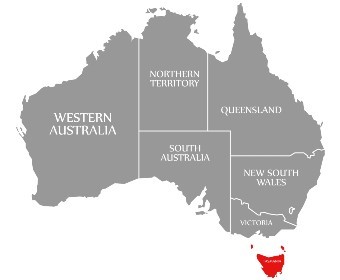 When it comes to registering your dog, it's mandatory and has multiple benefits, including helping when your dog is lost. The registration fees go towards the maintenance of dog-friendly areas.