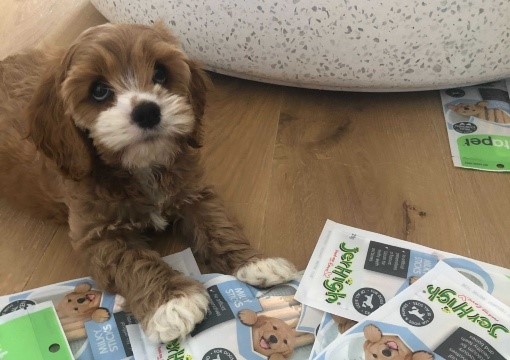 Puppy Treats
Puppy treats are perfect for rewarding good behaviour while training. Right from when they're a tiny puppy, right through until adulthood and beyond.
Our range of puppy treats include a mix of small & easy to use individual rewards, as well as larger sticks that are perfect for breaking up into the perfect size for your pooches mouth.
You'll also find longer lasting tenders and chews to keep your pup entertained from time-to-time, that are also easy to break down into a smaller and more manageable size for their little mouths.
Your puppy will do anything for VitaPet puppy treats - just like little Dexter here!